The Wedding
Attire: Formal
Ceremony
Georgia Aquarium Oceans Ballroom
246 Ivan Allen Jr Blvd NW, Atlanta, GA, 30313, United States
Reception
Georgia Aquarium Oceans Ballroom featuring Wolfgang Puck Catering
246 Ivan Allen Jr Blvd NW, Atlanta, GA, 30313
The Story of Us
A + B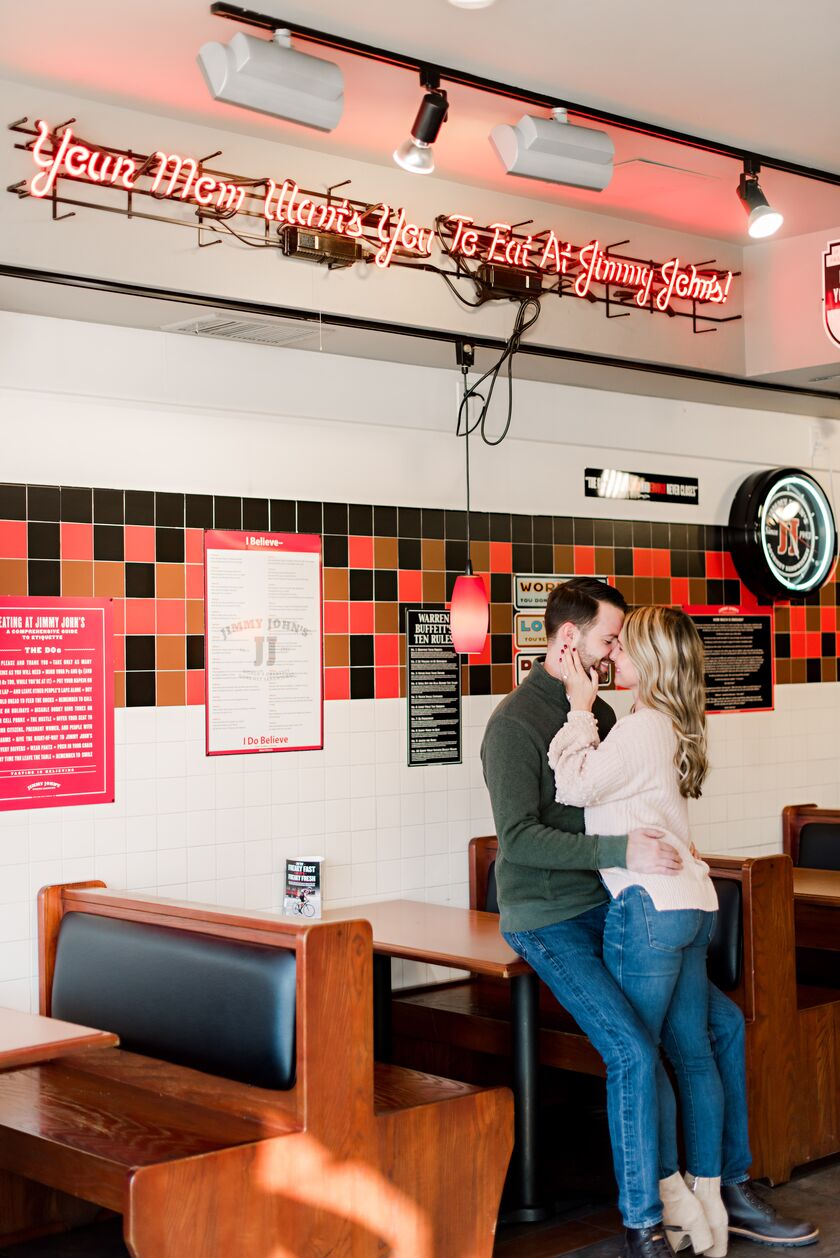 In 2013, we met at the Huntington Jimmy Johns after a late night out with friends. What was supposed to be a group date slowly dwindled into dinner with just the two of us at Huntington Prime and watching the Redbox movie Django. Even though Brandon nearly gave me a black eye with his charismatic "moves," this was the start of our nearly 7 years of dating.
We've spent the years traveling, watching Netflix, and loving our sweet golden retriever Annabelle, who is now 4 years old! Together, we have been through medical school, internal medicine residency program, a family nurse practitioner program, and a masters of business of administration. Now we will move to Morgantown, summer of 2020, for Brandon's pursuit of Pulmonology/Critical care.
On July 3rd, 2019, Brandon proposed in our Atlantis hotel room in the Bahamas. He picked out a beautiful ring, with the help of Jessie Owens (one of Ashley's bridesmaids). We spent the week relaxing by the beach & pool, taking ATV tours through Nassau, enjoying the aquariums at the Atlantis, and swimming with sea lions.

We are looking forward to the next adventures in our lives, especially sharing our Wedding day with all of you! We cannot wait to celebrate with all of the most important people in our lives. We love you all!
See you at the Georgia Aquarium!

XOXO,
Ashley & Brandon

Wedding Party
Alexis Anselene - Maid of Honor
Timorie Fahey - Bridesmaid
Marissa Layman - Bridesmaid
Frances Lazell - Bridesmaid
Amanda Locke - Bridesmaid
Emilee McCoy - Bridesmaid
Jessie Owens - Bridesmaid
Jenny Potter - Bridesmaid
Brittany Skidmore - Bridesmaid
Addison Snyder - Flower Girl
Jason Ballengee - Groomsman
Caleb Anselene - Groomsman
Justin Anselene - Groomsman